Records per page:
Order by:
Título uniforme
Title
Mignon :opera in three acts and five tableaux / libretto by Michel Carré and Jules Barbier ; music by Ambroise Thomas ; the English version by Dr. Th. Baker ; with an essay on the story of the opera by H.E. Krehbiel

Author
Edition
New York : G. Schirmer
Otro nº de música
15470 G. Schirmer

Type
Música impresa
Subject
Physical description
1 partitura vocal (XI, 354 p.) : 1 retr.; 28 cm

Call number
M.Mardones/390
PID
bdh0000175101
Description
Cubierta y portada ilustradas con motivos florales modernistas
Incluye presentación de la obra en inglés
En páginas preliminares, personajes, íncipits musicales y listado de las partes que forman la obra
"First performed at the Théâtre Impérial de l'Opéra -Comique, Paris, November 17, 1866"
Lámina con reproducción del grabado con retrato y firma de: "Ambroise Thomas, 1811 -1896, J. Johnson"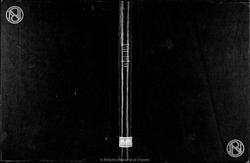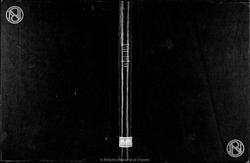 Title
Songs from the operas for baritone and bass [Música notada] / edited by H.E. Krehbiel

Author
Date
1911
Edition
Boston : Oliver Ditson Company
Otro nº de música
ML 2017-7 a 2043-7 Oliver Ditson Company

Type
Música impresa
Subject
Physical description
1 partitura vocal (XXVIII, 188 p.); 32 cm

Call number
M/5401
PID
bdh0000161526
Related collections
Obras Maestras > Música
Content
Acis and Galatea. O ruddier than the cherry / Handel. Il maestro di musica. Bella mia / Pergolesi. Iphigénie en Aulide. Diane impitoyable / Gluck. Giannina e Bernardone. Misero Bernardone! / Cimarosa. Don Giovanni. Madamina ; Die Zauberflöte. In diesen heil'gen Hallen ; Die Zauberflöte. O Isis und Osiris / Mozart. Lex deux journées. Guide mes pas / Cherubini. Ariodant. Femme sensible, entends-tu / Méhul. Jean de Paris. C'est la princesse de Navarre / Boieldieu. Jessonda. Der Kriegeslust ergeben / Spohr. Euryanthe. Wo berg'ich mich? / Weber. Le pardon de Ploërmel. Ah! mon remords te venge / Meyerbeer. Hans Heiling. An jenem Tag / Marschner. La Juive. Si la rigueur / Halévy. La Sonnambula. Vi ravviso, o luoghi ameni / Bellini. Die Heimkehr aus der Fremde. Ich bin ein vielgereister Mann / Mendelssohn. Un Ballo in Maschera. Eri tu che macchiavi ; Otello. Credo con fermo cuor / Verdi. Philémon et Baucis. Au bruit des lourds marteaux / Gounod. La Jolie Fille de Perth. Quand la flamme de l'amour / Bizet. La Gioconda. Pescator, affonda l'esca / Ponchielli
Description
1 h. de lam. con fotografías de algunos de los compositores
Texto en el idioma original y traducidas al frances, al alemán o al italiano
Voz y piano
En port.: "New York : Chas. H. Ditson", "Chicago : Lyon & Healy"
©2019 BNE - Pº de Recoletos 20-22
28071 Madrid Tel.: (34) 91 580 78 00