Records per page:
Order by: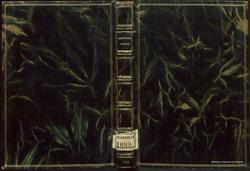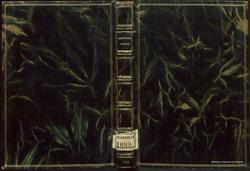 Title
Constitutiones synodales Archiepiscopatus Caesaraugustani [Texto impreso] / per Alfonsum de Aragonia ordinatae; emendate et correcte per Gondissaluum garsiam de sancta Maria

Author
Date
1500
Edition
Impresse in insigne ciuitate Ces[ar]augustana : per discretos et peritos ac fideles socios Georgiu[m] coci, Leonardu[m] hutz [et] Lupum appe[n]tegger Germanice nationis
Type
Libro
Subject
Physical description
[4], LXXXVIII h.; 4º

Call number
INC/1080
PID
bdh0000176344
CDU
27
Related collections
Ciencia y cultura en general > Manuscritos. Libros notables. Bibliofilia > Incunables
Description
H 5658.
Goff S -729.
Haebler 165.
Kurz 26.
Vindel IV, 97.
Vindel, Incunables impresos en España en la BN 58.
Sánchez 74.
IBE 1751.
CIBN Madrid (1958) 615bis.
GW M43353.
ISTC is00729000.
Martín Abad C -165.
Sign.: A⁴, a -l⁸
Letra gótica de varios tamaños
36 líneas
Marca tipográfica en l8r
Texto a dos tintas
Portada con grabado xilográfico. Capital xilografiada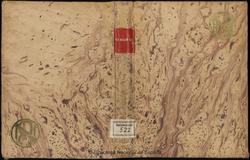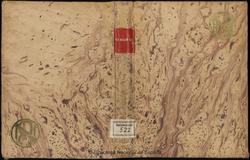 Título uniforme
Title
Cordial [Texto impreso] / traducido por Gonzalo Garcia de Santa Maria

Author
Date
1494
Edition
Çaragoça : por industria [et] costa de Paulo hurus alemā de Constācia
Type
Libro
Physical description
[70] h.; 4º

Call number
Inc/522
INC/522

PID
bdh0000051917
CDU
27
Description
C 1789a.
GW 7539.
Haebler 231.
Kurz 122.
Vindel IV, 60.
Vindel, Incunables impresos en España en la BN 76.
Sánchez 42.
IBE 1769.
CIBN Madrid (1945) 617.
ISTC ic00909430.
Martín Abad C -172.
Sign.: a -h⁸, i⁶
Letra gótica (100g)
31 líneas
Marca tipográfica del impresor en i5v
Grabados xilográficos a página completa. Iniciales xilografiadas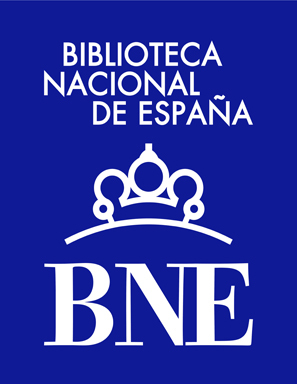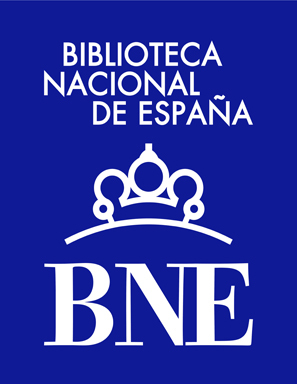 Título uniforme
Title
Evangelios e epistolas con sus exposiciones en romance [Texto impreso] :según la versión castellana del siglo XV / hecha por Gonçalo García de Santa María ; del texto de Guillermus Parisiensis: Postilla super Epistolas et Evangelia : ahora de nuevo publicada conforme a la edición de Salamanca de 1493 ... ; con dos introducciones por Isak Collijn y Erik Staaff

Author
Date
1908
Edition
Upsala : Akademiska Bokhandeln
Type
Libro
Physical description
LXXXVIII, 510 p.; 23 cm

Call number
6/8757<11>(3)

PID
bdh0000202779
CDU
225
Condiciones uso/reproducción
Acceso y/o uso restringido. La presente obra presenta restricciones en cuanto a su reproducción, distribución, comunicación pública o transformación; no obstante y en virtud del artículo 37 del Texto refundido de la Ley de Propiedad Intelectual (TRLPI), la Biblioteca Nacional de España está autorizada a la reproducción y a la comunicación de obras, mediante red cerrada e interna, a efectos de investigación (artículo 37, RDL 1/1996, de 12 de abril, revisada el 5 noviembre de 2015); sin perjuicio de las copias que puedan obtenerse en la BNE para uso privado, para ejercer cualquier otro de los derechos de explotación previstos en la TRLPI, el usuario deberá contactar con el correspondiente titular o la entidad de gestión encargada de representar al titular.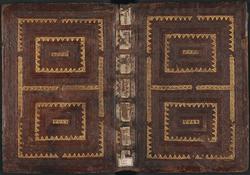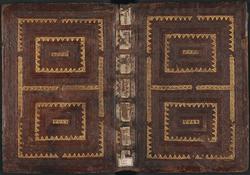 Title
Serenissimi Principis Ioannis Secundi Aragonum Regis vita / per Gundissalvum Garsiam de Sancta Maria, iurisconsultum civem caesaraugustanum edita

Author
Date
entre 1501 y 1600?
Edition
S.XVI
Type
Manuscrito
Subject
Juan II, Rey de Aragón - Biografías
Fernando V, Rey de España
Heredia, Beatriz de
Aragón (Reino) - Historia - 1458 - 1479 (Juan II)
Manuscritos iluminados
Physical description
78 h. : perg.; 31 x 22 cm

Call number
MSS/9571
PID
bdh0000004796
Content
Copia, en papel, hecha por Jerónimo Zurita, de la carta de Gonzalo García de Santa María a Fernando el Católco, sobre la defensa de Dña. Beatriz de Heredia. Zaragoza, 1499 (h. 1-1v)
Description
Autógrafo de Jerónimo Zurita en el interior de la cubierta posterior
Sello: "Ex bibliotheca Capuccinorum Patientiae Xpi. Matriti"
Arco Garay, Aragón p. 58 -59, n. 37.
Latassa, Antigua, II p. 351.
Sánchez Alonso, Historiografía, I p. 406.
Tate, R.A., A humanistic biography of John II of Aragon, en Bulletin of Hispanic Studies, XXXIX (1962) p. 1 -15.
Alphonso Quinto Aragonum et utriusque Sicilie Rege (h. 1)... ubi sepultus est pompa Regia (ut decebat) peracte (h. 78v)
Convento de Capuchinos de la Paciencia de Cristo (Madrid)
Jerónimo Zurita
Biblioteca de los Capuchinos de la Paciencia, de Madrid
CODOIN, t. 88
CODOIN, t. 88
En h. 2, capital y orla iluminadas, y escudo de Fernando el Católico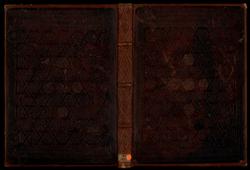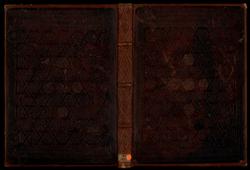 Título uniforme
Title
Vida del serenísimo príncipe Juan II, Rey de Aragón [Manuscrito] / [Gonzalo de Santa María]

Author
Date
entre 1401 y 1500?
Type
Manuscrito
Subject
Physical description
69 h. : il.; 30 x 21 cm

Call number
Mss/1891

PID
bdh0000238257
©2021 BNE - Pº de Recoletos 20-22
28071 Madrid Tel.: (34) 91 580 78 00