Records per page:
Order by: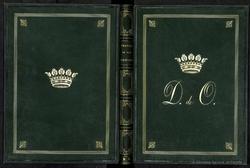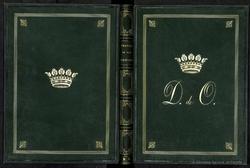 Título uniforme
Title
Tratado de vida solitaria / Petrarca

Author
Date
entre 1401 y 1500?
Type
Manuscrito
Physical description
85 h. : perg.; 31 x 22 cm.

Call number
MSS/10127
PID
bdh0000060565
Content
En h. 85-85 v., dos fragmentos escritos de otra mano: [S]egund el onme, de fuera vengo de aquellos que me fezieron (h. 83)... ca pongamos que lo que sopo todo lo guardo, lo que non sopo le pone spanto e miedo (h. 84v)
[L]a anima por ello es ymagen de Dios por que tal la vio el que puede caber todo en ella (h. 85)... en los nuestros coraçones e por el qual mora en nos toda la santa trinidas (h. 85v)
Description
Incompletos: cap. XXXIV y último del primer libro y cap. I del segundo libro; cap. VI y IX de segundo libro; faltan los cap. VII y VIII de segundo libro. La obra acaba a la mitad del cap. XXXVI del segundo libro.
BOOST p. 122, nº 1660.
Deyermond, A.D., The Petrarchan sources of "La Celestina". Westpor, 1974 p. 142, nº 28.
Exp. Mendoza del Infantado p. 53, nº 135.
Grespi, Giuseppina, Traducciones castellanas de obras latinas e italianas contenidas en manuscritos del siglo XV en las bibliotecas de Madrid y El Escorial. Madrid, 2004 p. 193.
PhiloBiblon, BETA manid 1471
Rocamora, Osuna p. 49, nº 201.
Schiff, Santillane p. 323 -326, nº XLVIII -D.
Villar Rubio, Milagros, Códices petrarquescos en España. Tesis Univ. Autónoma de Barcelona. Bellatera, 1989 p. 235 -236.
Pocos onmes cognosci de los quales las mis pequeñas obras (h. 1)... E asi como esto de los cuerpos es emaginamiento de locura, asi lo de las almas (h. 82v)
Escritura de dos manos distintas
Duque de Osuna e Infantado
Duque de Osuna
Título tomado del tejuelo
Espacio en blanco para las iniciales
Título uniforme
Title
De los rremedios [sic] contra prosp[er]a [et] aduersa fortuna [Texto impreso] :en romance / Frācisco petrarcha

Author
Date
1524
Edition
Seuilla : por Ioan varela de Salamanca
Type
Libro
Subject
Physical description
[4], CLXIX, [1] h.; Fol.

Call number
U/11145
PID
bdh0000094740
Description
El nombre del autor precede al título
Pie de imprenta tomado del colofón
Sign.: A⁴, a -v⁸, x¹⁰
Letra gótica
Portada en tinta roja con orla xilográfica
Escudo heráldico xilográfico del dedicatario, a toda plana, en h. x₁₀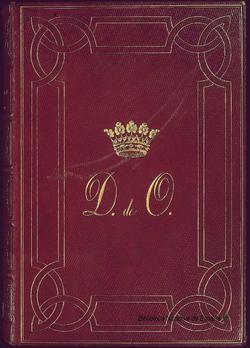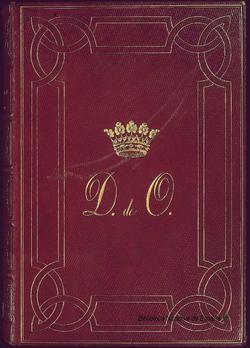 Título uniforme
Title
De remedii della prospera e adversa fortuna. Inc.: Qvando io penso le cose e le fortvne degli hvomini (h. 1)... Exp.: lascia questa sollecitudine aquegli che saranno vivi. Finit (h. 298v) [Manuscrito]

Author
Date
entre 1401 y 1500?
Type
Manuscrito
Subject
Physical description
298 h. : perg.; 37 x 27 cm.

Call number
Res/212
RES/212
PID
bdh0000086182