Records per page:
Order by:
Title
The Lord Iohn and the Lord Bernard Stuart the youngest sons of Esme Duke of Lenox

Author
Date
entre 1675 y 1688?
Edition
[S.l. : s.n.
Type
Dibujos, grabados y fotografías
Subject
Stuart, John, Lord (1641 - 1644)
Stuart, Bernard, Lord (1622 - 1645)
Nobleza - Gran Bretaña
Grabados de retrato - Gran Bretaña - S.XVII
Maneras negras - Gran Bretaña - S.XVII
Contrapruebas - Gran Bretaña - S.XVII
Physical description
1 estampa : manera negra, contraprueba; 455 x 280 mm

Call number
IBR/68
PID
bdh0000181470
Summary
Retratos de los hijos del Duke de Lenox; de cuerpo entero, de pie, con capas; cortinaje y columna al fondo
Description
Páez, Elena. Iconografía Britana p. 611 (John y Bernard Stuart).
No consta en "Catalogue of engraved British portraits..."
WWW.Britishmuseum, 13 -11 -2014 1902,1011.5313 (de la estampa),
Título tomado British Museum
Artista tomado de British Museum
Contraprueba
Fecha aproximada tomada de British Museum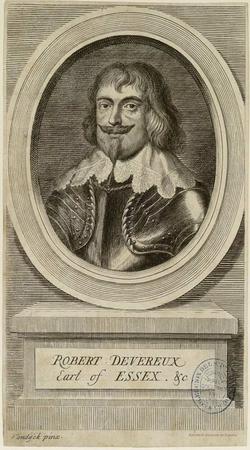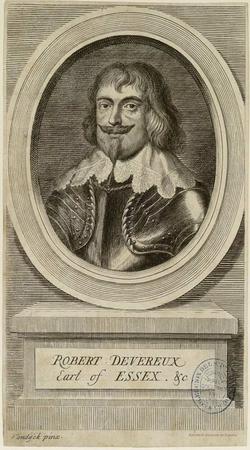 Title
ROBERT DEVEREUX, Earl of ESSEX & c / Vandyck pinx.

Author
Date
entre 1701 y 1800?
Edition
[S.l. : s.n.
Type
Dibujos, grabados y fotografías
Subject
Essex, Robert Devereux, Earl of
Nobleza - Inglaterra
Grabados de retrato - Gran Bretaña - S.XVII
Buriles - Gran Bretaña - S.XVIII
Physical description
1 estampa : buril; mancha de 171 x 98 mm

Call number
IBR/1125
PID
bdh0000179885
Summary
Busto de 3/4 a la izquierda, mirando de frente e inscrito en un óvalo sobre pedestal. Porta armadura y cuello de encaje
Description
Páez, Elena. Iconografía Britana p. 257, n. 2 (Essex, Robert Devereux; 3er. Conde de).
Título tomado de la estampa
©2019 BNE - Pº de Recoletos 20-22
28071 Madrid Tel.: (34) 91 580 78 00