Records per page:
Order by: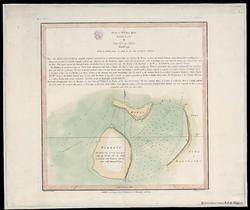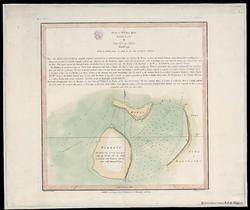 Título uniforme
Title
Plan of Musa Bay [Material cartográfico] : Latitude 19º 1'N. / By Capt. George Baker August 1759 ; Writing by J. Russell ; Engraved by B. Henry

Map data
Escala [ca. 1:19.000]. 2 Nautic Miles [= 19,8 cm]
Author
Date
entre 1759 y 1774
Edition
[London] : Published according to Act of Parliament by A. Dalrymple
Type
Material cartográfico impreso
Physical description
1 carta náutica : grab., col.; 30 x 30 en h. de 35 x 42 cm

Call number
MR/6/I SERIE 53/169
PID
bdh0000130771
CDU
(599 Musa, bahía)
Description
Bajo el título amplia nota explicativa
Orientada con media lis en cuadrante. - Indica sodas batimétricas, bajos y fondeadero. - Relieve por sombreado. - Arbolado
El lugar de publicación es el habitual de trabajo del impresor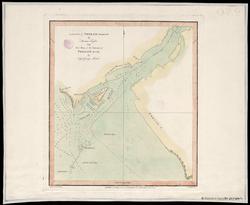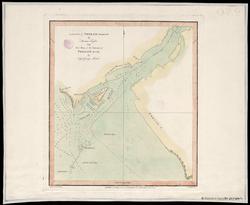 Título uniforme
Title
A Survey of Negrais Harbour [Material cartográfico] / by Thomas Taylor 1753. And Plan of the Entrance of Persaim River by Capt. George Baker ; Hills &c by B. Henry ; J. Russell sculp.

Map data
Escala [ca 1:185.185]. 20 Nautic Miles [= 20 cm]
Author
Date
entre 1753 y 1774
Edition
[London] : Publish'd according to Act of Parliament by A. Dalrymple
Type
Material cartográfico impreso
Physical description
1 carta náutica : grab., col.; 30 x 28 cm en h. de 34 x 43 cm

Call number
MR/6/I SERIE 50/230
PID
bdh0000071616
CDU
(591 Negrais, puerto)
(591 Persaim, río)
Description
Orientado con media lis. - Indica sondas batimétricas, ieriles, bajos y fondeaderos. - Relieve por sombreado. - Arbolado
Lugar de publicación tomado: The British Museum Catalogue of Printed Maps, 1967
©2020 BNE - Pº de Recoletos 20-22
28071 Madrid Tel.: (34) 91 580 78 00